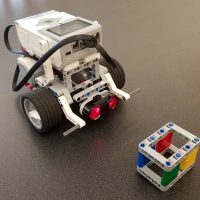 Spaces available!
Round Lake Library has four Lego Mindstorms EV3 Robotics kits (and four PCs to program them) provided by a grant from the Global Foundries Town of Malta Foundation.
We will be building and programming the robots to solve mazes, carry cargo and engage in gladiatorial combat.
Recommended for ages 10+. If interested, please email Paul. Spaces are limited.
@Malta
Tuesdays 4:30pm