September is Library Card Sign-up Month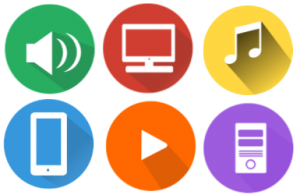 A library card has so much more power than simply checking out books. At the library, you can borrow DVDs, audiobook and music CDs, passes to the Hyde Collection Museum, Eco-Explorer Backpacks for kids, and lots more. Through our website, cardholders can borrow e-books and electronic audiobooks, access free language learning software, even download free music tracks that you get to keep!
All you need to get a card is your government-issued photo ID and proof of local address. We do offer temporary cards for visitors and new residents without proof of address.  Come to the library to sign up for a card today!