Please be aware that having overdue items or charges in excess of $5 on your library account will prevent you from accessing some digital material.
Skip to: hoopla Digital Media· Libby Ebooks & Eaudio · Rocket Languages · Genealogy Resources · Online Research Database · Homeschool Resources · Other Free Resources
NEW! – hoopla Digital Media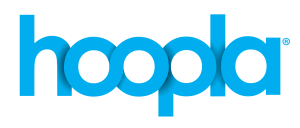 Cardholders registered* at Round Lake Library and Round Lake- Malta Branch now have access to movies, television series, ebooks and more through hoopla.
To get started go to hoopladigital.com or find the app in your favorite app store. Use your email address and library card number to set up your account and start borrowing!
Once you set up your account, you can borrow:
For troubleshooting and help, see hoopla's help page.
Libby App for eBooks & eAudio

The Libby app simplifies borrowing and using ebooks and eaudiobooks in one place.
Once the Libby app is installed on your device and your library card is added, you can borrow, read, listen, request and return — all in one place!
Overdrive can also be accessed through a web browser. The Overdrive app is currently being phased out and replaced by Libby.
Available titles can be borrowed for a 14 day period, after which they automatically expire — so there are never any late fees! You can also reserve checked-out titles, and be notified by email or automatically check them out when they become available.
Log in with the barcode number from your SALS* library card (no spaces). Find app information, device-specific download directions and more on the Libby app or Overdrive Help page. See more about who can use the service and limitations on use on the SALS Overdrive FAQ page.
Overdrive also offers ebooks and e-audiobooks for kids and teens.
Rocket Languages

Rocket Languages offers on-demand beginner courses in many languages, including American Sign Language and English as a Second Language.
First time users should create an account through the website using your library card number (under the barcode, no spaces).
Once your account is set up, you can continue to use Rocket on the website, or download the app from the Apple or Google Play store.
Access to Rocket is limited to patrons registered* at the Round Lake Library and Malta Branch.
The Rocket FAQ page has helpful troubleshooting advise.
Genealogy Resources

HeritageQuest provides online access to genealogical records, accessible from home. Log in with your library card number (no spaces) to access this collection, including every extant U.S. federal census, banking and military records, genealogies, local histories, primary source materials, and genealogical and local history serials.

Access to Ancestry Library Edition is available on any of the public computers at the Round Lake Library and Malta Branch. Search for all sorts of records to fill in your family tree: birth, death, and marriage certificates, census and voter lists, military registration, immigration and travel records, newspaper archives and more. Come in and try it out– who knows what you'll find?
Please note that this is a limited version of Ancestry, and does not include all features of the paid individual subscription.
We recommend bringing your flash drive or buying one for $3 at the front desk to save your finds, as files cannot be saved to the public computers.
Other Free Resources
These resources are not associated with the library.
Internet Archive & Open Library
Internet Archive is a digital library of internet sites and other cultural artifacts in digital form. Internet Archive provides free access to digitized books through Open Library, an open, editable library catalog.
Internet Archive and Open Library are not associated with the library, but provide free access to many resources including downloads of public domain books, borrowing of books still in copyright, services for people with print disabilities, video and audio recordings, and lots more.
Librivox eAudiobooks
Visit Librivox.org for a wide selection of free, downloadable, public domain audiobooks read by volunteers from around the world.
Librivox is not associated with the library, but is a great free resource for audiobook versions of older books that are no longer under copyright.