On Our Shelves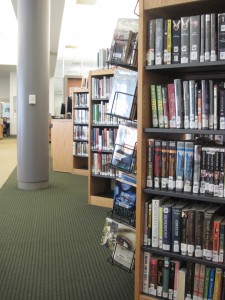 What can you find on our shelves?
You can search the catalog for one of our branches (Clark House or Malta) to find books, audiobooks, DVDs or items to check out.
You can also search all of the Southern Adirondack Library System. Want a book from a different SALS library? Save yourself time and gas by requesting to have it sent to your local library for pick up.
If you are looking for particular book that is not available in our system, and are registered at the Round Lake Library or Malta Branch, ask a librarian about getting an Interlibrary Loan for a print book (not available for other media).