Special Collections
Careers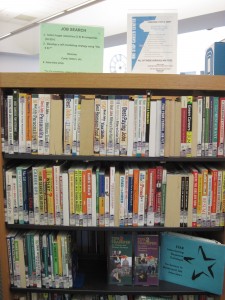 This collection offers books and other resources for job seekers, as well as entrepreneurs. Whether you are just entering the workforce, graduating college or are changing careers, check here for advice on resumes, cover letters, interviews, government jobs, green jobs, starting a business, and lots more!
The Careers Collection is located in our Malta Branch, and is marked with a purple "Careers" sticker on each book's spine.
Parenting
This collection includes books on many topics pertinent to parents:
pregnancy and newborns through teenagers
teaching your kids responsibility, confidence, and bravery
dealing with bullying, behavior issues and learning disabilities
handling situations like adoption and divorce
The Parenting Collection is located at both branches. Books in this collection are marked with a yellow "P" sticker on the spine.
Homeschooling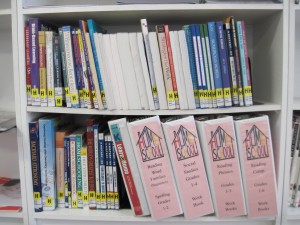 Especially for our many homeschooling families, this collection includes everything from getting started guides to lesson plans and workbooks. We can also request books from other libraries that you require for your family's curriculum.
The Homeschooling Collection is located upstairs in Clark House. Each book is marked with a yellow "H" sticker on the spine.
Victoriana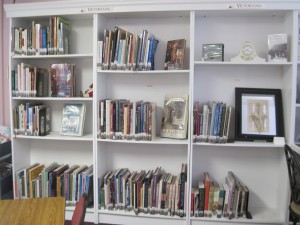 This special collection celebrates the style and history of the Village of Round Lake. It includes a wide range of subjects related to the Victorian era, including traditions, architecture, interior design, fashion, arts & crafts, cooking, and society.
The Victoriana Collection is located upstairs in Clark House. Each book in the collection is marked with a sticker of a fancy Victorian lady on the spine.
Local Authors
Books by local authors are spread throughout our collections. Check out
this list of local authors
 to locate their books in the SALS systems.
Malta Historical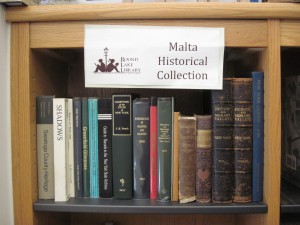 The Malta Historical Collection is located in Malta, and is available for reference use in the library only.
These resources are available thanks to the Malta Town Historian.
Adirondack Collection
We're working on a new Adirondack Collection! Check back for more details soon!