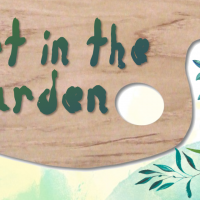 Saturday, September 8th
10am– 3pm
for ages 4-10
(under 8 must be accompanied by an adult)
Join us outside the Round Lake Library's Clark House or Malta Branch to create plein air (open air, outdoor) art with watercolor, crayons and colored pencils.
This program is sponsored by the Malta League of Arts as part of the Plein Air Festival on September 14th and 15th.
Our young artists can opt to have their pieces displayed in the Round Lake Auditorium during the Plein Air Festival and in the library afterwards.
Don't miss Preschool Story Time on September 5th & 6th! We will be reading stories about art found in the world around us!