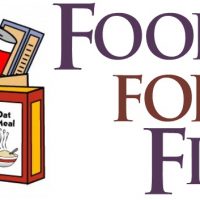 Food Drive to benefit Malta Community Center Food Pantry
$1 in fines will be waived for each non-perishable food item (up to $10 per card holder).
Expiration dates must be visible and legible (expired food will not be accepted).
Waived fees apply to Round Lake and Malta late fees only, not replacement costs or charges from other libraries.
The Food Pantry is in need of the following items:
Cereals
Hot Cereals
Pancake Mix
Syrup
Juices
Instant breakfast drinks
Dry noodles and pastas
Rice and rice mixes
Tuna Helper box meal
Canned vegetables